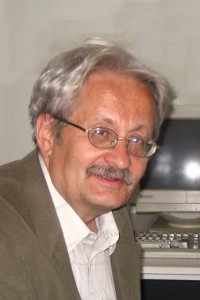 Valentin N. Ostrovsky
(14.11.1945 - 18.09.2006)
Professor
Valentin N. Ostrovsky was born on November, 14, 1945 in Leningrad (now St.Petersburg, Russia). He graduated from the Physiscs Department of Leningrad State University in 1969 and studied three more years in the graduate school. In 1972 he got his PhD; his scientific adviser was Professor Yu. N. Demkov. In 1981 Dr. Ostrovsky got his second degree - Doctor of Science, the highest academic degree in Soviet Union and Russia.
Professor Ostrovsky was an outstanding scientist in the field of theoretical atomic, molecular, and optical physics where he made major contributions. He published more than 200 papers in leading peer-reviewed journals and gave many invited talks at international conferences. His main research areas were atomic-atomic collisions, chemical reactions, non-adiabatic transitions, threshold laws, doubly excited and Rydberg states, electronic correlations, processes in strong laser fields, as well as quantum foundations of the periodic system of chemical elements. In 1975 Professor Ostrovsky and Professor Yu. N. Demkov published a monograph "Metod potentsialov nulevogo radiusa v atomnoi fizike" (English translation "Zero-range potentials in atomic physics", 1988). Professor Ostrovsky's scientific achievements are widely recognized: his papers have more than 1000 citations in the literature. While most of his activities took place at the St.Petersburg State University, Russia, he spent much of his time doing research in the U.S.A., Japan, France, Germany, Denmark, Norway, Sweden, China, Australia, and other countries.
Professor Ostrovsky paid much attention to teaching and was happy to share his knowledge and experience with young people. He was a scientific adviser of eight PhD students who successfully got their degrees.
Professor Ostrovsky passed away on September 18, 2006 at his working place while visiting the University of Central Florida (Orlando, Florida, USA). He will be remembered for his research and teaching achievements and his great personality.